DEBORAH MERRIL JOINS EDF NORTH AMERICA AS HEAD OF RETAIL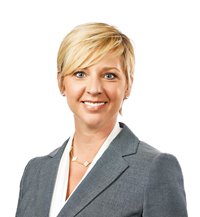 EDF Energy Services (EDF) is pleased to announce the appointment of Deborah Merril as President, Retail.  Merril joined the company on Monday 28th January and will be based in Houston reporting to Mary Anne Brelinsky, President EDF Trading North America.
EDF is currently ranked by DNV-GL in the top five of electricity suppliers to commercial and industrial users.
Merril brings over 24 years of energy industry experience, most recently as the President and Founder of Drysdale Insights, providing advisory services to businesses dealing with the changing energy environment.  Prior to that, she was with Just Energy for 16 years as a founder and entrepreneur, ultimately leading the company as President and Co-CEO.  Deborah currently serves on the Advisory Boards of the Women's Energy Network and the Hawthorn Club.

"We are looking forward to welcoming Deborah to EDF.  She brings a wealth of industry knowledge and retail specific experience which will be an asset as we continue to expand our customer base and complex product offerings around our North American platform", said John Rittenhouse, Chief Executive of the EDF Trading Group. 

"Deborah is a great addition to our senior team.  She will be focusing on driving long-term and sustainable growth in our retail book of business. She will also continue the digital transformation and expansion strategy embraced by our team," said Mary Anne Brelinsky.

"I am very excited to join the EDF team and build on the solid foundation already created."  Deborah Merril said.  "This is an exciting time in the energy industry, with technology enabling more innovative energy solutions than ever before.  EDF is a leader in the C&I space, and I look forward to bringing my experience to a new segment of customers and continue to build the business."

Merril will join EDF's North American senior team comprising of Mary Anne Brelinsky, President; Jason Earnheart, Chief Commercial Officer; Terry Nutt, Chief Financial Officer; Rudi Zipter, Chief Risk Officer. 

For further information, please contact:
Lindsey Greenwood
Tel: 281-653-1752
Email: lindsey.greenwood@edftrading.com
 
 
EDF Trading North America

EDF Trading North America, LLC (EDF) is a major participant in the North American energy markets. 

Operating in every market, EDF provides comprehensive coverage of financial and physical products in power, natural gas and NGLs, environmental products, congestion management, derivatives, and financial crude oil products.  It provides customers with products and services that deliver access to markets, optimize energy portfolios, hedge risk and manage assets.  One of the leading wholesale natural gas marketers with extensive pipeline agreements, EDF manages natural gas offtakes, deliveries, capacities and supply anywhere across the continent.  For power generation customers, it provides energy management services that encompass fuel supply, scheduling, dispatch, market analysis and risk management all within a single contract.  Retail energy aggregators, with footprints across the deregulated markets, receive wholesale market supply and ISO interface services.  EDF's retail arm offers a complete suite of services to energy-intensive commercial and industrial retail customers, from energy supply and hedging to on-site generation management and demand response.

EDF Trading North America, LLC is part of the EDF Group, a global leader in low-carbon energies.