EDF TRADING SIGNS DEAL WITH WONDERBAG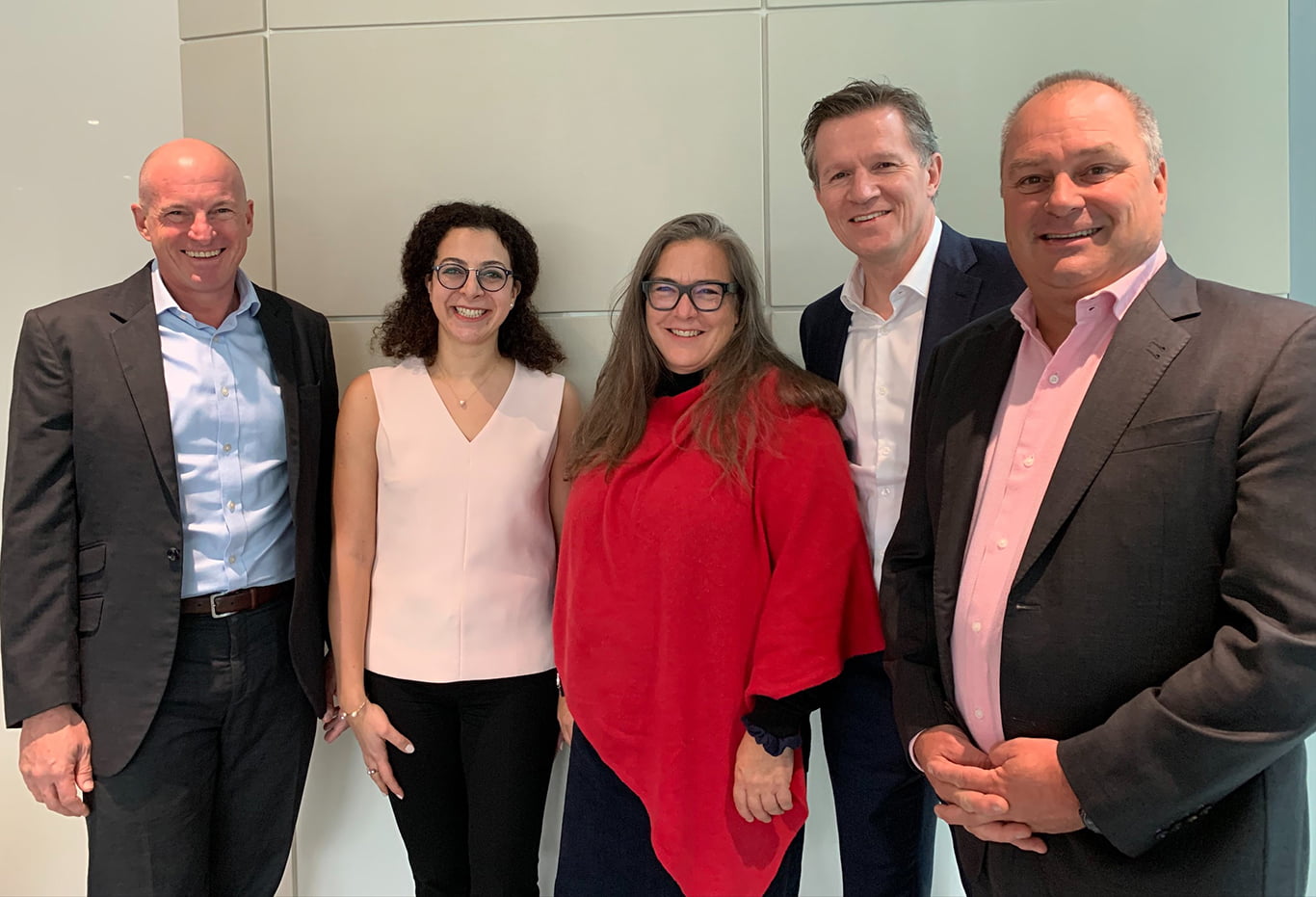 Photo: L to R – Craig Williamson (Bastion), Tania El-Khoury (EDF Trading), Sarah Collins, Paul Kitchen (EDF Trading), Jayson Dunne (Bastion)
The award-winning company Wonderbag has recently closed a deal with EDF Trading, a wholly-owned subsidiary of EDF S.A.
In a first deal of its type for EDF Trading, the agreement is for the purchase of carbon credits produced by Wonderbag and will form part of EDF Trading's extensive portfolio of energy efficiency projects around the world.
"We are delighted to be working with Sarah and her team. Her incredible innovation is having a real impact on reducing carbon emissions every day and enabling safer cooking conditions for vulnerable communities in Africa", said Paul Kitchen, Head of Environmental Products at EDF Trading.
The Wonderbag is a non-electric, heat retention cooker that allows food that has been brought to the boil using conventional methods, to continue to cook for up to eight hours without using additional energy resources dramatically reducing the need to burn wood or other fossil fuels when cooking.
Three billion people still cook on an open fire and seven million people die from indoor-air pollution diseases each year. One Wonderbag can reduce household air pollution by 90% and reduces the amount of firewood collected by up to 80%.
"My dream has been to create a business that interlinks economic, social and environmental positive impact. Wonderbag is delivering just that – equality across the circular models of the future", said Sarah Collins, Founder and CEO of Wonderbag.
The deal was facilitated by independent financial advisory firm Bastion Advisory, Wonderbag's commercial partner.
You can find out more about this product by visiting wonderbagworld.com.
For further information, please contact:
EDF Trading
Michele Reid, Head of Communications
Tel: +44 (0) 20 7061 4232
Email: michele.reid@edftrading.com
EDF Trading

EDF Trading is a leader in the international wholesale energy markets, and a wholly owned subsidiary of EDF (Electricite de France), a global leader in low-carbon energies. It is active throughout the value chain within the electricity, energy commodities, and environmental products markets (including compliance and voluntary carbon credits and renewable energy certificates.
In compliance carbon markets, EDFT offers market access and hedging services in the EU, UK and US. In voluntary carbon markets, EDFT offers carbon credits from a diverse portfolio of projects covering different technologies and geographical locations. The projects are mainly registered under the three main internationally recognised standards: the UN's Clean Development Mechanism (CDM), the Gold Standard and the Verified Carbon Standard (VCS).
In the renewable energy certificates markets, EDFT actively trades Guarantees of Origin (GOs) in Europe, RECs in the US, and International Renewable Energy Certificates (I-RECs) globally.
For more information, please visit www.edftrading.com.
Wonderbag

Wonderbag was founded in South Africa in 2008, by South African entrepreneur and social activist, Sarah Collins. The product was developed as a solution to support women who need to cook over fires each day. The Wonderbag journey through the years has been nothing short of inspiring and is an innovative solution for Africa's most vulnerable communities and the environment. This award-winning non-electric heat-retention cooker allows food that has been brought to the boil by conventional methods to continue to cook for up to 8 hours without using additional energy sources. The bag is covered with durable polyester cotton blend fabric and filled with chipped (recycled) foam for dependable insulation.
Cooking with a Wonderbag has significant money, water and energy savings and the environmental benefits are enormous too! In a Wonderbag Carbon Project, the company measures the difference between baseline cooking fuel usage, which is the cooking fuel that would be used without a Wonderbag, and the cooking fuel usage when a Wonderbag is used. This "difference" enables us to calculate the carbon offset, or the carbon credit, produced by a Wonderbag. Just one Wonderbag used over a year reduces up to 1,5 tons of carbon emissions, it saves 1300 hours of cooking time, reduces exposure to indoor air-pollution by up to 60% in houses cooking with biomass materials, saves five trees from being cut down which slows deforestation, reduces fuel costs for cooking by up to 80%, and saves over 1000 litres of water per annum.